Archive for the 'Mixes' Category
Need some house music to get you through your day? Check out the second installment of Soul Remedy.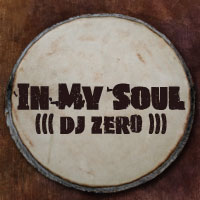 I'm excited to announce that my newest mix — "In My Soul" is being featured this month on Sunshine Records' website. I'm dedicating the mix of deep soulful house (with some progressive house thrown in for good measure) to my friends DJ Kris Kono & Walter Greeley and all of those who knew and danced to/with Kris and Walter. They will be missed, let us celebrate all the wonderful times that we had together.
The mix features new tracks from Lovebirds, a new remix from Atjazz as well as some classics from Dennis Ferrer featuring Kenny Bobien, Marques Wyatt, Sander Kleinenberg, Louie Vega with Elements of Life and Luisito Quintero featuring Blaze. I hope that you enjoy! Check it out my feature here: Sunshine Records Mix of the Month for August by DJ Zero.

I've uploaded a great mix of funk, soul, afrobeat, disco and house — all wonderful to drum and dance to. Check it out!