DJ Zero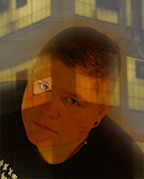 Erica Borkowski, a.k.a. 'DJ Zero', is a DJ/producer from New Jersey. She moved to Massachusetts in 1998 and ran a series of seasonal and weekly parties over the past ten years with her DJ partner, Steamy Brown. After a stint in Boston studying audio engineering and production, she finds herself back playing seasonal parties that focus on the community spirit on the dancefloor. Her parties attract diverse crowds that include performance artists, live drummers, flaggers, as well as serious musicians and old school house heads.
"DJing is more than playing great records for people or creating a fun party, it is about creating community that reflects our culture. We need to hear it, dance to it, and in times of joy or crisis we turn to music to lift us up."
DJ Zero mixes music for listeners in and out of the clubs, and is using the platform to explore the history of the music and its pioneers. She is grateful to those who have so graciously created the foundation and keep the music alive for the next generation — Larry Levan, Frankie Knuckles, Danny Tenaglia, Danny Krivit, Francois K, and Joaquin "Joe" Claussell.
House music is her passion but she doesn't limit herself to one genre of house. In her sets you may hear anything ranging from deep soulful house, garage and house classics, dub influenced techno, tribal, peaktime electro house, to gospel house.